Business Etiquette Training Plus for Men – Part 1
Description
Strengthen your personality with these seven awesome programs and steer your way to success. Guys, this is just what you needed to hone your business etiquette. Don't miss to grab $1,297 in FREE Bonus Gifts!
Are you going to a formal dinner with boss, client, or job interview over lunch? Do you know the art of twirling or how to use a knife and fork properly? Do you have doubts about greeting guests or royalty, starting a conversation, mingling and handling a difficult person or awkward social situations? Get that extra edge! A degree from a university can open many doors in the business world, but if you fail to respect the conduct of business etiquette; those doors may shut in your face. Business etiquette is universal. It may vary in customs between different people, businesses, and between different countries. This program will help you whether you are starting your own business, seeking employment, or have just landed a new job. It provides all of the advanced level tools necessary for you to become successful. This 2-DVD Set, PowerPoint Flash, is an excellent self-paced program. This is an educational, instructional, and inspirational program with valuable information on business etiquette, manners and social skills. Upon completion of this program, you will become more skilled at writing a "thank you" note after a job lunch interview or dinner engagement; saving money by entertaining your boss and others at home, including hosting a tea party, office party buffet; making the perfect dining/interviewing performance; American and Continental formal and informal dining, eating a five course meal; communication; starting a conversation; using good posture when walking, standing, sitting, ascending and descending stairs, getting in and out of a car; taking care of your skin, hair, feet, hands and nails at-home using these personal development skills; purchasing and applying cologne. The ultimate self help guide. This is a self-improvement product companies may offer to their employees as premium incentives. You will have a great time gifting yourself, friends, family, employees and other deserving acquaintances with this unique program.
Program contains introduction letters, quizzes, workbooks, bio, resources, and journal, making your own journal, color wheel and $1,297 in Free Bonuses! EBOOKS and MINI-EBOOKS include: A Career in Modeling, Say It the Right Way Communication, Dressing for Success, Dealing with Difficult People and Situations, Who is a Good or Superior Manager?, and Public Speaking: Removing Your Fears, Maximizing Work Space Efficiency and Attitude in the Workplace. We also include a Quick Start program with several motivational audios.
Contact us for additional information.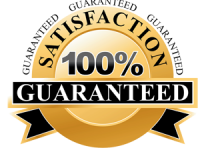 Only logged in customers who have purchased this product may leave a review.